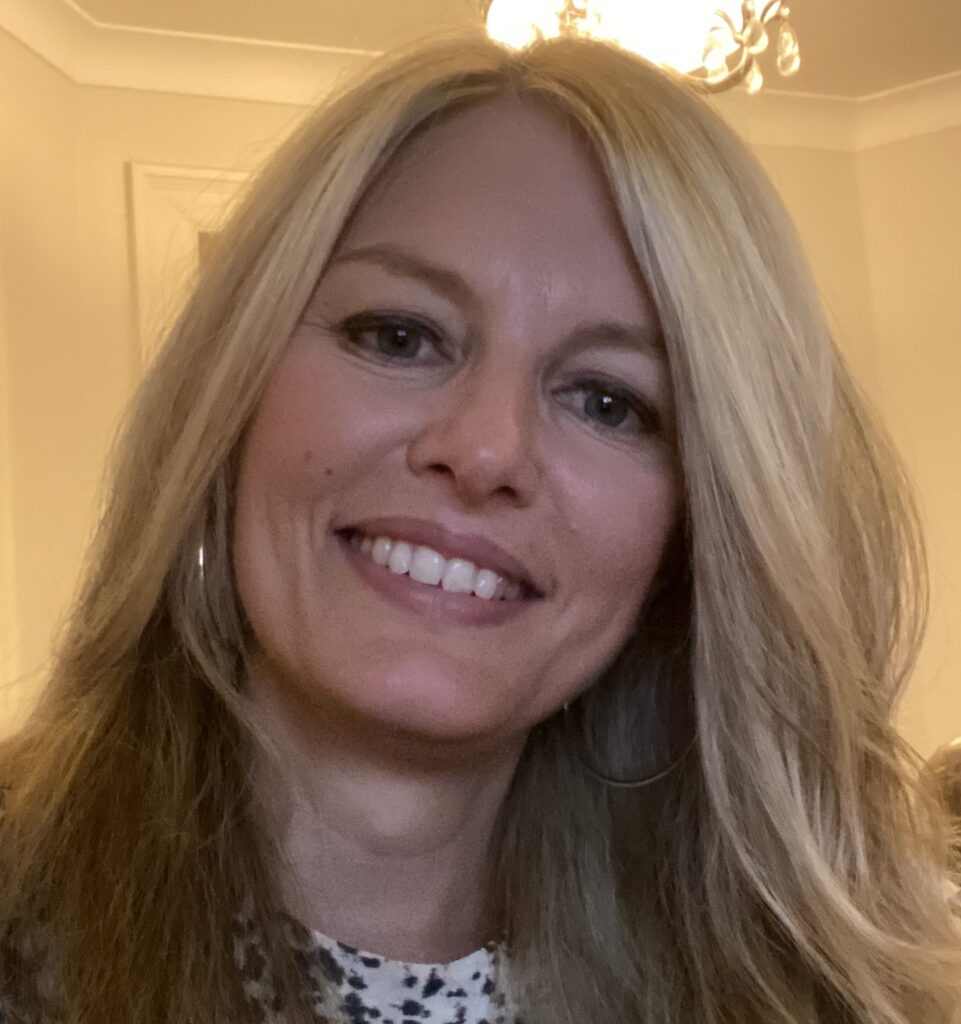 Orion Health Engage and Virtual Care enables patients to participate in and contribute to their own health records and care plans, as well as to benefit from remote management. It sits on top of the Amadeus health data platform and integrates with other Orion Health products designed to support care co-ordination and medicines management.
Engage and Virtual Care is receiving considerable investment, and in the third of Orion Health UK's customer webinars this autumn, product director Nicole Allan ran through some of the most interesting developments and upcoming milestones on her product roadmap.
The Patient Portal
This is the longest standing product at the heart of Engage and Virtual Care. When it launched, it gave patients access to a subset of information related to their care; such as appointments, documents and lab results. Now, Nicole Allan said: "We have extended to provide the patient with a full view of their medical record."
In addition, customers can use the Portal to send patients information about their condition and combine it with stand-alone products to encourage engagement with their treatment. For example, Circle of Care allows patients to communicate directly with their care team, to give proxy access to their carers and family, and in the future, control who sees which elements of their record.
Goals and Actions allow care teams to set objectives for patients and review their progress against them. And (coming soon), Questionnaires and Forms capture observations and information to inform treatment and patient wishes.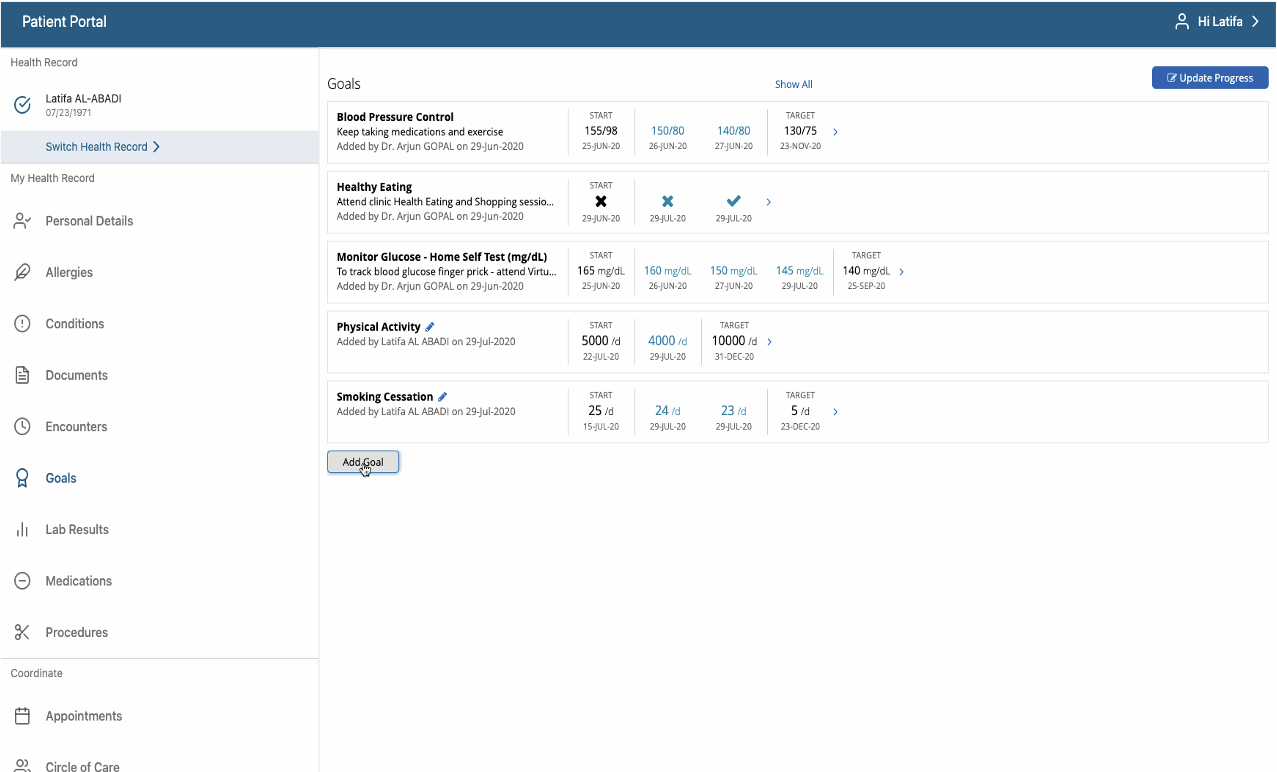 Mobile capability
The Orion Health Patient Portal has been built to be fully mobile responsive, allowing users to access their account from any device, on a wide range of the most common browsers. For customers who require a presence on the app stores, Patient Portal is also available as a native app for both Android and Apple users. However, Nicole Allan said a lot of work has been done and is continuing to be done, to provide a responsive web app that has the same capabilities as a native app.
While there are some technical challenges to overcome, the benefit will be that the responsive web app will provide more deployment flexibility with customers able to send patients a link from which they will be able to download the Patient Portal directly, without the need to download from the app store. Customers will also benefit from the reduction in development costs that come with only developing features once.
Branding and translation
Orion Health serves customers across the globe and Engage reflects that. Elements of the Patient Portal can be customised so that customers can build brand awareness, with users seeing an organisation's name, imagery, and colour scheme. The Engage roadmap has plans to build out further customer branding and theming options. Engage Patient Portal ships in English or French, but content can be translated into any language via configurable translation files, and the solution includes support for displaying right to left for Arabic-speaking countries.
Messaging
Before she joined Orion Health, Nicole Allan was an Orion Health customer. As such, she said, the messaging features of the Patient Portal are "close to my heart" because "this is something that I really wanted when I was a customer."
However, she explained that Orion Health has worked closely with patients and clinicians, so messaging works for them. To avoid a "free for all" in which patients message clinicians at random, users can only message clinicians within their Circle of Care.
Clinicians see patient messages separately from colleague communications, can ask a proxy to review them, or opt-out altogether. Patients are also asked to check a box to confirm that their message does not relate to a medical emergency.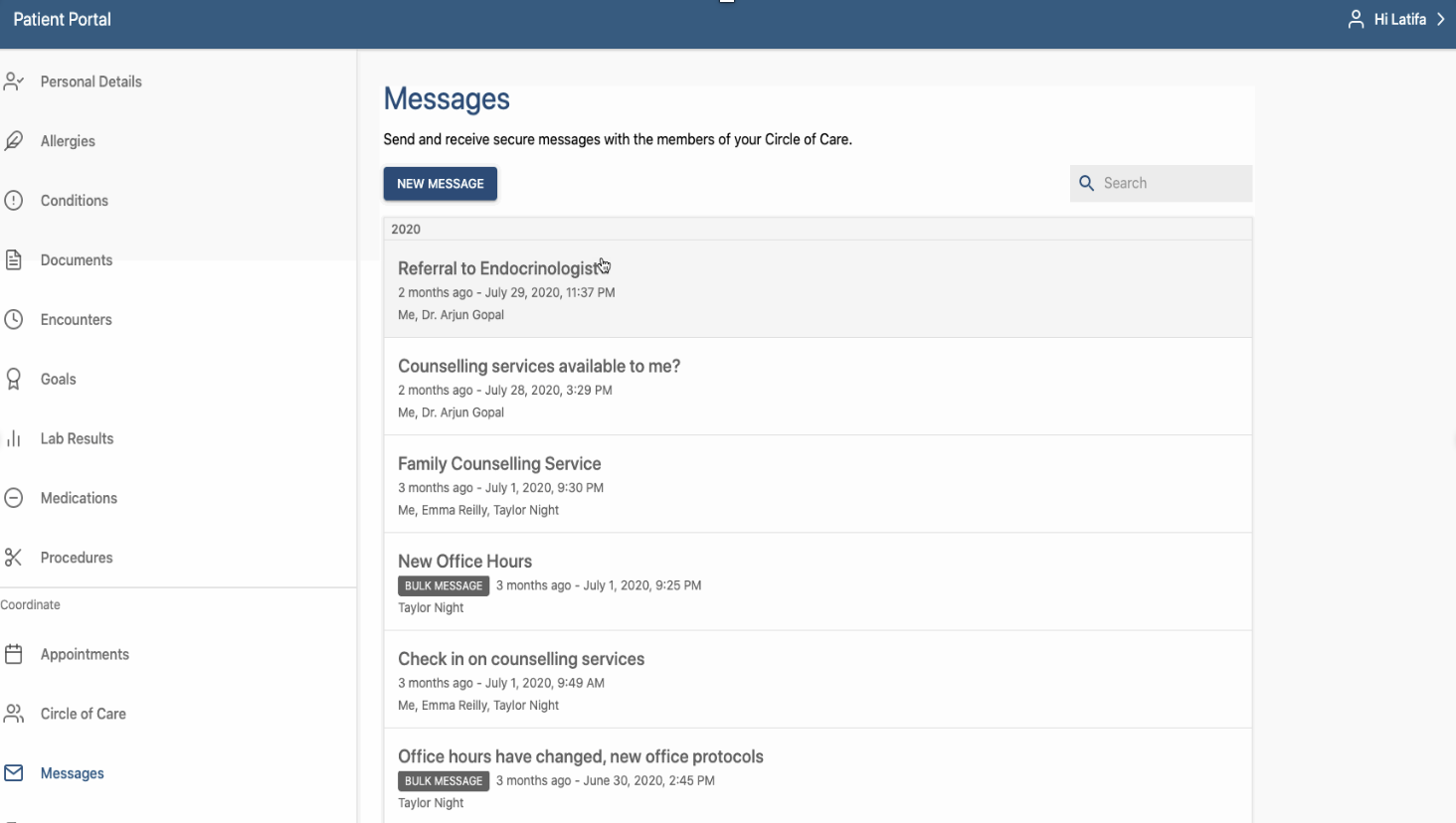 Dashboards
Nicole Allan said dashboards are a "current focus for development" thanks to customer feedback indicating that patients want to be able to see at a glance what matters to them. At the moment, patients who use the Patent Portal start at an 'appointments' page, but once dashboards ship in Quarter 4, they will land on a 'welcome' page with quick links to the most commonly used features, snapshot view of changes to the patients records and a content management section to enable local (customer) teams to upload their own content. Nicole Allan said this might be "updates on the Portal or health related information" – but whatever it is, customer teams won't have to ask Orion Health to upload it because "they will be able to do it themselves."
Questionnaires and Forms
Nicole Allan joked that she should have made Questionnaires and Forms the first items on her list, because so many Engage customers want them. Questionnaires and Forms come out of different Orion Health product lines but the teams work closely together to provide an integrated solution.
Questionnaires capture observations pre- and post-treatment, while Forms capture free text and other data needed to document clinical processes.
Questionnaires is ready to go and has a customer lined up for deployment. Forms "is coming" and Nicole Allan said: "We are looking to find an early adopter customer" – so any takers should get in touch! In response to questions, she also told the webinar that Orion Health is working on creating a library of standard forms.
"There are some forms that are very similar internationally, and we will focus on those," she said, "but we will be working with local teams to create local libraries.". For the UK, Orion Health is already developing a ReSPECT form built in line with the Professional Record Standards Body.
Engage Platform
Finally, Nicole Allan talked about the Engage Platform, which is developed to make it easier to authenticate clinicians and patients using external identity access management solutions, and to link to third-party apps and products. In the UK, she said a recent hackathon had demonstrated that Orion Health can authenticate providers using the NHS Identity Service, but hot off the heels of this her team have proved that the platform can also authenticate patients against NHS Login. Additionally, integrating Patient Portal to launch from the NHS App is on the roadmap for the next quarter.
Coming soon
At the end of the webinar, clinical consultant Pauline McLean talked briefly about the benefits of Orion Health's Remote Patient Management solution which also forms part of Engage, and has just been listed on the Crown Commercial Services Spark: Technology Innovation Marketplace.
Remote Patient Management (RPM) enables a care provider to create a personalised monitoring plan for a patient, who can use it to record vital signs and other health information from home. This allows for timely interactions based on input, identifying the critical moments when care providers can offer specific, targeted intervention most effectively. RPM has a lot in common with Patient Portal, and Nicole Allan said Orion Health is updating its user-interface to give it the same look and feel.
"At the moment, the first section is a little bit overwhelming, so we want to make it easier and more intuitive to navigate," she said. Other key initiatives on the roadmap include better device integration with RPM, including integration via Bluetooth and an upgrade to permissions management in Engage to comply with GDPR and US legislation.
However, in response to another question, Nicole Allan stressed that a lot can be achieved with Engage now. Asked how long it takes to deploy the Patient Portal, she said "three to four weeks" if the underlying tech is ready to go and excluding bespoke customisation for a customer and lead time for testing.