Movember kicks off every year with men from all over the world growing a moustache to raise awareness and funds for men's health. Movember began by raising awareness for prostate and testicular cancer but quickly expanded into mental health and suicide prevention. This is an essential awareness month, as men are dying far too young. Men die on average six years younger than women due to mostly preventable health issues.
In New Zealand, we have one of the highest rates of male suicides, with more than 650 men taking their own lives in 2020 alone. Globally, one man commits suicide every minute. The Movember movement has helped change and save lives since 2003. Every year, more and more people are getting involved in this cause to support their sons, fathers, partners, brothers and friends. Our people at Orion Health took part in this initiative to raise donations and increase awareness surrounding men's health.
"Make a Move"
Many people took part in "Make a Move" for Movember – walking, running, or participating in any physical activity over 60 kilometers during the month. This is 60km for the 60 men we lose to suicide each hour globally. Our people clocked up 1,292km collectively and raised money at the same time. For every employee who completed this challenge, Orion Health donated $10 on their behalf. We raised $590 which will then be sent to the Movember Foundation to will help fund leading research, therapies, diagnostic tests and community-led mental health projects.
"Grow a mo, save a bro"

Well done to some of our Orion Health men (not all pictured) who grew their mo's to raise awareness for a cause they feel strongly about. We asked them why they were eager to get involved in this initiative:


Dave Prendergast – Software Engineer Team Lead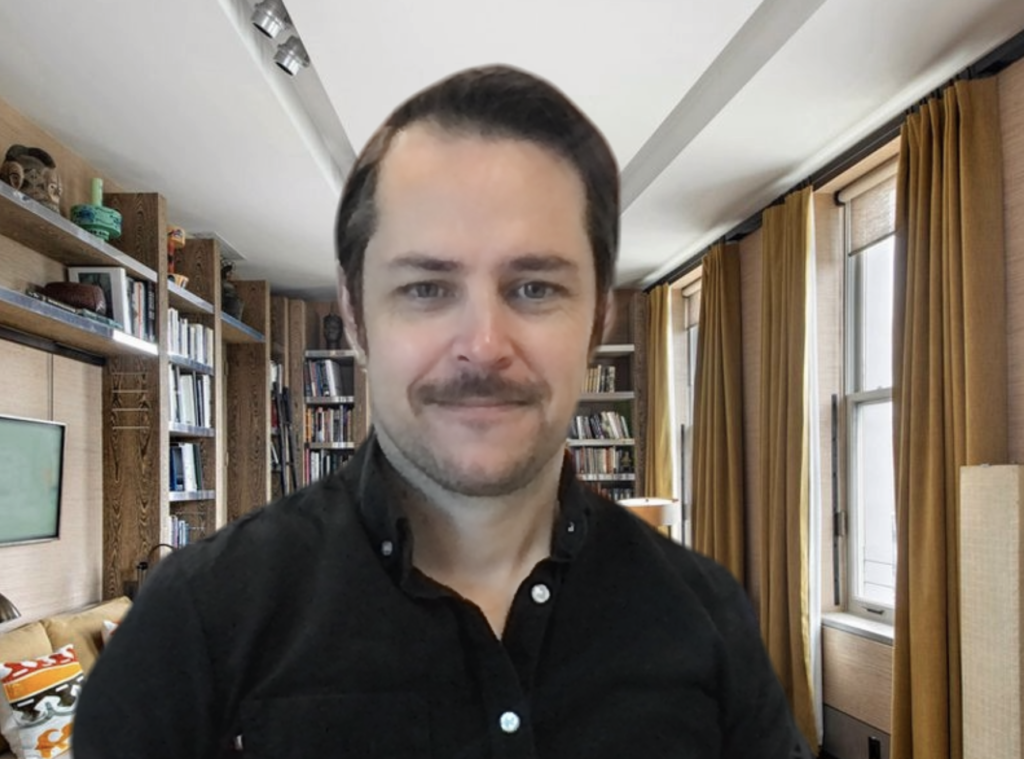 I don't normally do Movember – my moustache game is kind of weak, and to be honest men's health hasn't always been at the top of my radar, but this year a few things have happened that have made me think more about it. Covid obviously, and starting at Orion, but most importantly my dad had some fairly significant health problems.

Like a lot of men, he just brushed it off and tried to sort it himself and it wasn't until things got really serious that he got treatment. It was a pretty scary experience, especially under lockdown with no way to be there for him. I don't think this is a problem exclusive to men, but I do know a lot of men feel pressure to be stoic and many are dealing with issues that are much harder to talk about than chest pain. That's why when Movember came around I thought it was a good opportunity to support the work they do for men's wellbeing.

Particularly their work in reframing conversations and encouraging more open discussions about physical and mental health. So if you can, please spare a few dollars to support Movember. But more importantly; give your dad, or your mum, or anyone else in your life who's always 'fine' a call or a hug and make sure they know that asking for help is a sign of a strong team, not a weak person. A quick chat about how someone is actually feeling could make a world of difference.

---
Kim Henderson – Group Financial Controller
Globally, the rate of suicide is alarmingly high, particularly in men. Too many men are toughing it out, keeping their feelings to themselves and struggling in silence. Movember's mission is to reduce the rate of male suicide by 25% by 2030, and I want to say I was a part of the movement in achieving this. Help me stop men dying too young.
---
Kevin Hira – Intermediate Software Engineer
I'm participating in Movember to help grow health awareness, especially towards mental health. I haven't been feeling mentally tip-top these past years, especially with this pandemic, so I'm growing out my mo to show support to the others out there – coworkers, friends and family that are also going through something similar.
---
Jose Silverio Campos Junior – Intermediate IT Systems Engineer
We all face difficulties in life – it's part of being human. It's not easy to deal with them alone sometimes, but knowing you have someone to count on helps you overcome hard times. Movember represents the ability to bring everyone together. It reinforces that no one is alone and that together we can do better. This is why I chose to grow a mo for Movember.
---
How you can support the cause
You can donate to the Movember Foundation here. Every dollar raised makes all the difference to saving and improving the lives of men.
Make sure to check in on the lads in your life!