About us: Connecting Care is based in the West of England – Bristol, North Somerset and South Gloucestershire. Almost 1 million people live here, and as with other areas of the UK, our local population is expected to grow significantly in the next few years. Our area is relatively affluent and people's health is good, but there are significant pockets of deprivation – with around one in ten people living in a deprived location. Average life expectancy varies between those living in the most and least deprived areas by around six years, with some places seeing a startling 15 years difference.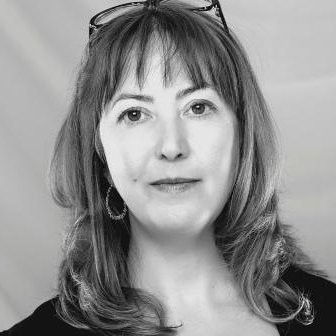 The Connecting Care programme encompasses a wide range of partners. These include two big teaching hospital trusts, a community health trust, a mental health provider, out of hours services, a clinical commissioning group and three local authorities, as well as a range of voluntary sector organisations. Some of those organisations are fundamental to the governance of the programme, whilst others simply use services like the shared care record.
What we do: We started as a simple 'read only' portal, but we have developed from that into a wider platform for sharing information across health and care. For example, we use some of our technology to deliver documents such as discharge summaries from hospitals to GPs. We also support several personal health records (PHRs) and we have always been keen contributors to national work. We have actively pushed to use standards in our work, and are part of INTEROPen, which is an action group set up to promote interoperability that is also supported by Orion Health.
Our journey: We started working with Orion Health in 2013. Nine months later, we went live with a pilot, which gave 300 healthcare professionals access to a limited amount of patient data. The pilot was used to assess the benefits of a full programme – so we built a business case, started to evolve the portal, and started to work on projects with partners.
Q: Has information governance been a challenge? A: Information governance has always been a core part of the Connecting Care programme. We have been fortunate to have some great support from information governance professionals and they have helped shape our whole approach. Since the beginning of the programme, we have regarded information governance as an important part of everything we do, and we have a flourishing pan-partner IG Group that is a key part of our governance. Sometimes there can be challenging aspects – but it is important to just work through them. We always take a positive approach to making things happen, instead of giving up, or just saying "no".
Q: How do you communicate with patients about secondary uses? A: Connecting Care is currently only focused on direct care (or individual care) so this has not been an area we have tackled yet – although we expect to do this in future.
Q: Do you have role-based access? A: We do, and, as you would expect, the role-based access controls the information that professionals can access. We are conscious that the national LHCREs (local health and care record exemplars) have done some work on roles, and consequently we would like to re-examine our approach to see if we can simplify what we have done.
Q: How do you handle access and audit? A: We devolve authorising access to our partners, because they know their staff and can vouch for them. There are a named set of 'authorised approvers'. We have a back office to physically create/delete new users – but will only do so on the instruction from authorised approvers. We also audit all access and partner information governance leads will carry out 'spot checks' where they have cause for concern.
Q: How do you prioritise data feeds – when you can't do a whole electronic patient record all at once? A: It does take time! There are some areas that were 'must dos' – for example GP data. So, we prioritised work like that at the start. In general, we seek to balance being pragmatic and the art of the possible. With each project we deliver, we evolve and develop the shared care record further, using standards-based approaches whenever possible. So, the data richness and quality and quantity of feeds evolves over the years.
Some example projects:
One interesting piece of work that we did was led Dr Mike Taylor, the lead GP at the Homeless Health Service in Bristol. It came out of the need to improve the sharing of prescribing information. We worked closely Bristol City Council, and their system that is used for drug and alcohol services, to develop FHIR-based data sharing. This project means that now professionals can see if a patient has already been prescribed opioid substitution therapy drugs, to cut the risk of overdoses. We used a Care Connect FHIR protocol for the work, so that's a good example of how we have been able to share information to address a problem and to lead on standards.
Another example that is more citizen facing – In recent years, we have started to link into a number of personal health records (PHRs). Examples include a major trauma centre that is using Patients Know Best and a cancer service that is currently working with the PHR 'My Medical Record' from Southampton. We have an approach to enable two-way data sharing between the PHR and our shared care record. This takes us beyond the traditional shared care record for medical professionals and into a wider eco-system that uses shared data.
A final example is work from a couple of months ago linked to Covid-19. As well as sharing the NHS Digital risk codes, our CCG had carried out work on mortality risk / risk stratifications. We now share both these codes in the shared care record so that they are available to support front-line staff. For us this project was a first – both in terms of the time to deliver (just a few days), but also this was the first time that we had put risk scores or stratification into the shared care record. People working in local health and care record exemplars know that this is the direction of travel, as the NHS moves towards more integrated care services, supported by population health management, so it was good to be able to do it – and to support frontline staff in the Covid effort at the same time.
Where we are, now: We are a small team, and we are very busy. We have gone from 300 to 7,000 users, and we need to support them. We are also continuing to evolve the portal, and we always have several different projects running at any one time.
Q: How do you swap out an EPR?! A: It is not easy, but we have done it several times now. We have learned some lessons over the years. In general, it comes down to knowing what you need to keep an eye on during the process, which means things like record / patient numbering and data migration. It definitely helps to be involved early, and we are also lucky enough to have people in the Connecting Care team who know about these kinds of projects from their personal first-hand experiences inside hospitals or local authorities.
Q: How many organisations are using single sign-on, and does it make a difference? A: It definitely increases use, but we partly are in the hands of our partners and their suppliers – and also the commercial / cost implications. Locally we are live with 2 different types of in-context launch. EMIS worked with Orion Health so local GPs and Community Health can access Connecting Care in context from inside EMIS. System C did the same thing for one of our acute trusts, which uses Medway, and other vendors are moving in the same direction.
Q: What work have you done on benefits realisation? A: During the initial pilot, we did some extensive work on quantitative and qualitative measures and benefits with our pilot users. This formed the basis for the business case for the 'full programme'. Since then, most of our benefits work has been qualitative in nature. Although it is possible to link a financial figure to the benefits – that does not make them 'cash releasing'.We have continued to collect feedback on how Connecting Care has saved time, or changed processes, or delivered benefits for patients. We have found that those stories are really important for demonstrating the value of our work. As ever, there is a difference between identifying potential benefits and services making changes to how they work to fully realise the benefits for their own staff/organisation.
What we have learned: From the beginning, there have been things that have been important for us. Money has been important: when we started, we didn't have much, but we needed enough to pay suppliers and partners. Having a good team has been important: our team has a spread of technical, testing, project and business skills, but the most important thing is a good spirit and people coming together for the greater good. It might sound cheesy, but that is what these programmes are all about. You need to focus on why we are doing this and try and ignore which organisation you happen to be employed by.
Over time, we have improved how we work with third party external suppliers. For example, we have evolved the way we work with Orion Health. When we started on our journey, we had a commercial arrangement, which encouraged everyone to be quite combative. We changed the fundamental commercial arrangements, and now with a 'dedicated team' we work in partnership and we have a really good relationship. Orion Health is part of our team and we value their contribution.
Partnership working is such an important part of shared care records and information sharing generally. My experience is that partnership is not something you can 'do once and it's done'. Over the years we have been working on Connecting Care, people have changed and organisations have changed. This means that there is always effort required to maintain and foster collaborative working and the overall partnership. Linked to this, when it comes to delivery within the programme, our projects are not things that we 'do to' organisations / people. They are work we do with them.
Successful partnership working is what has taken us from 300 to 8,000+ users and from 10 interfaces to double or triple that. And it will form the basis of everything we will do in the future.